History - The Beau Desert Golf Club
Play over the Marquess new course, in line with the original plan outlined at the 1911 meeting, granted to 'permit holders'. This arrangement lasted from immediately prior to The First World War; through to 1920 when in February of that year the Marquess suggested that they submit a plan under which they would take over his golf course. Subsequently a meeting was held in late 1920 in the Offices of The Cannock and Rugeley Colliery Company, with Col. Williamson in the chair. This meeting led directly to the formation of "The Beau Desert Golf Club" which was, in every respect, the renamed "Hednesford and District Golf Club". The registered, limited company – "The Beau Desert Golf Club Limited" followed in 1921 with some 193 members.
The Course was to be leased from the Anglesey estates for a period of 21 years, with an annual rent of £57 plus ten percent of any profits made by the club. The profit was defined as the difference between income and expenditure – which caused some difficulty in 1929, when there was disagreement between the landlord's agent and the Club, as to whether the secretary's honorarium of £50 was allowable as an expense before calculating profit – which would have made a difference of £5 to the rent!
In August 1931, with eleven years of the lease still to run, it was learned that various of the Beau desert estate properties, including the Golf Course and associated buildings, were to be sold at auction. The Board of Management resolved initially that two of their members should attend with a brief to bid no more than £2,500. However at an Extraordinary General Meeting on October 8th, the directors were authorised "…to purchase the Course at their discretion…" and the two representatives were to be Col. Williamson and Mr A. J. Holland. Hearsay has it that the directors delegated to attend the auction in Lichfield got a bit tipsy at lunchtime on the day. At the auction, in the George Hotel, no one else was interested in the lot, but the Beau Desert team bid against one another and managed to boost the price to £4,000! This was way beyond their limit and, the story continues, the Marquess took pity and gave £2,000 back to the Club.
The property purchased with the golf course included two cottages which were demolished in the 1960's, when the modern detached houses known as Suker's Lodge 1 and 2 were built. These are owned by the club and at various times have been occupied by club staff . One provision in the Deed of Sale has been particularly valuable – an indemnity obliging the Cannock and Rugeley Colliery Company, and their successors, the National Coal Board, to repair, at its own expense, any damage to the course caused by mining subsidence – in return for the mineral rights. The club is allowed to extract sand and gravel for improvements to the course.
​
​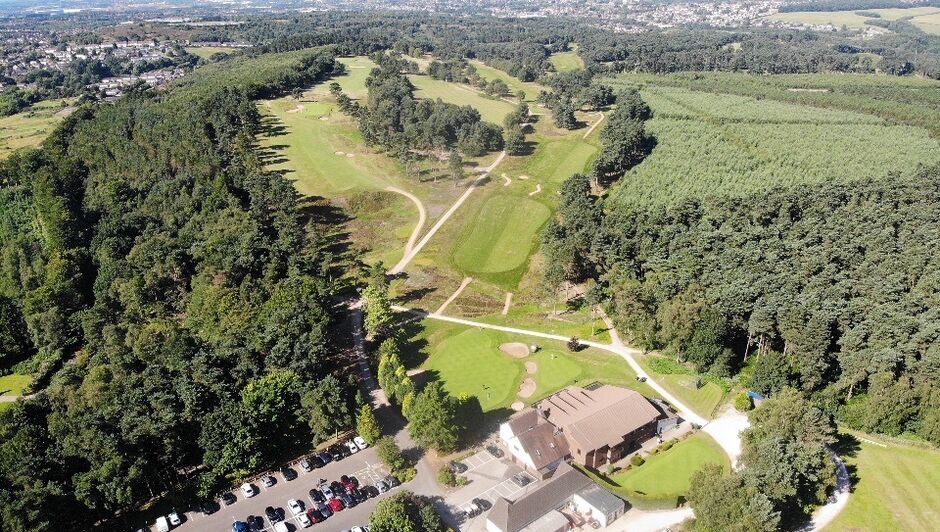 ​