Ladies tee off to break down the barriers to female golfing.
Please follow the link to a recent article published in the Express and Star promoting Women in Golf
https://www.expressandstar.com/entertainment/weekend/2022/05/01/ladies-tee-off-to-break-down-the-barriers-to-female-golfing/
If you're interested in joining our next taster session is Saturday 14th May at 3pm… contact professional shop for details.
PROFESSIONAL: 01543 422 626 (Option 1)

Ladies from our new beginner golf lessons completing the first 5 weeks!
Celebrating International Women's Day at BDGC !!
2021 was the first year BDGC ladies had a 2nd Scratch Team. team captain Maria Pritchard was pleased to have such an enthusiastic team of ladies and thanked them for their efforts. Having won 2 matches and halving the third, the team were promoted to division 7 for 2022. Good luck Ladies! 2021 team pictured below.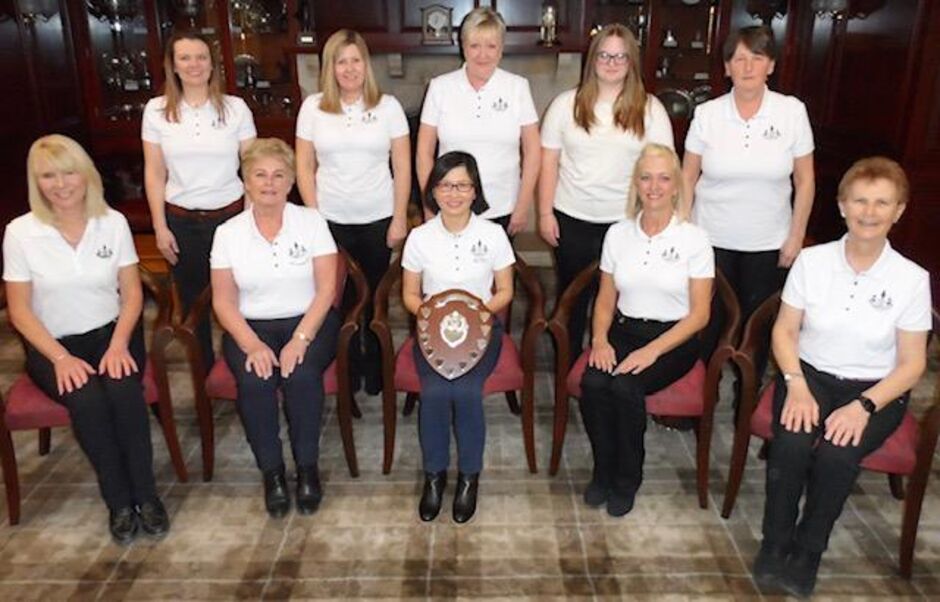 Beau Desert Golf Club are keen to play their part in developing a culture that values women's involvement in every aspect of the sport, from participating to pursuing a career.

BDGC have been granted Women in Golf Charter Status, an initiative supported by the R&A, GB&I national associations, The PGA, England Golf and many other stakeholders in the sport to help more women and girls start playing golf.

We have appointed a Charter Champion and have set up a small working group, with ladies, junior, BOM and the club professional participants to enable us to achieve our goals. We aim to develop a welcoming and inspiring environment for women at our club and look forward to achieving charter status in the near future.
Watch this space for updates and events!
Please Click below to view our: